"Oculo" in Latin means "eyes", and "facial" in English means "face".
In other countries, "Oculofacial" is commonly recognized as a special field of ophthalmology / plastic and reconstructive surgery.
At our clinic, an ophthalmologist examines not only the eyes, but the entire face, to contribute to the improvement of patients' QOL.
We provide health insurance treatments in principle.
If you would like to receive more careful surgery
or correction of small wrinkles, we can also provide treatments at your own expense.
About second opinion
For patients of other medical institutions,
we provide an opinion about your current diagnosis and treatment.
Even if you don't have a referral, please do not hesitate to contact us.
Dr.Profile
A doctor specialized in
eye socket and eyelid rare in Japan.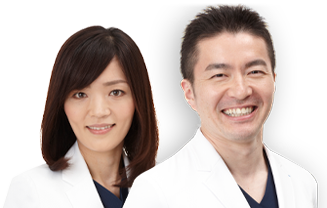 We provide the best treatment
in a quality environment.

Painless and safe treatment
in collaboration with an anesthetist
that reduces patients' anxiety

Accurate diagnosis based on
the latest treatment and
testing equipment
OCULO FACIAL CLINIC TOKYO
Movie
A movie providing a clear explanation of treatments.